In our short video the Children's Commissioner introduces The Big Ask Maths Week Challenge which has been created for KS3/4 students as part of Maths Week England 2022:
Once you've completed either the spreadsheet or worksheet challenge, share your best chart with a description via the links below for a chance to be featured on the Children's Commissioner's website and social media. The deadline for submissions is 10th May 2023 and the winning entries will be shared on National Numeracy Day 2023.
Everyone who submits a chart will receive a certificate for their participation in the challenge and the winner and runners up will be invited to meet with the Children's Commissioner's team.
The Big Ask Maths Week Spreadsheet Challenge
In the spreadsheet challenge, you can create a summary table and chart using 1,000 randomly selected observations from The Big Ask, the largest ever survey of children in England. Tutorial video on the right!
The Big Ask Maths Week Worksheet Challenge
In the worksheet challenge we've selected a smaller sample of results from The Big Ask survey for you to work with and provide sets of questions to look at different elements of the data.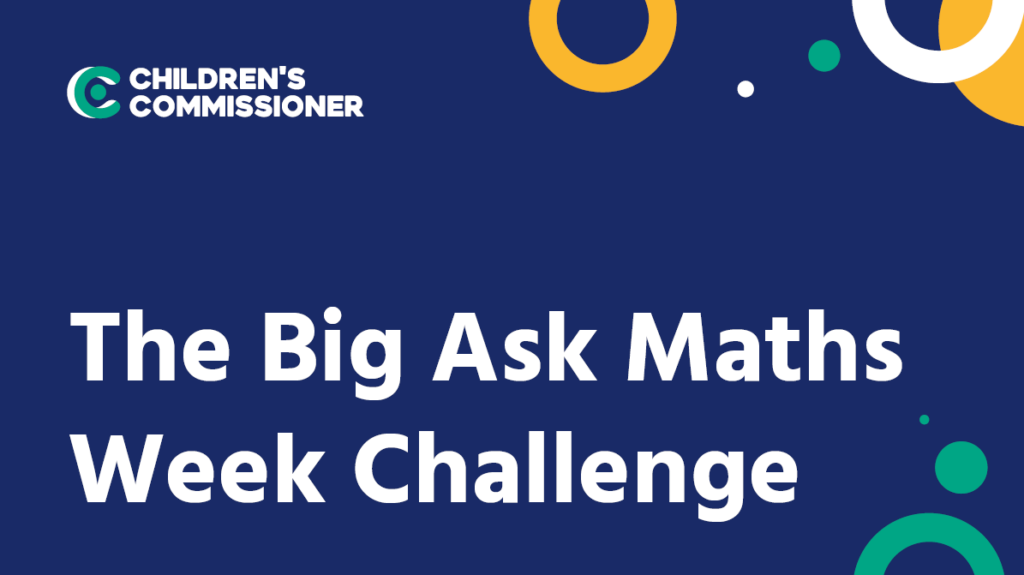 Where can I go with maths?
Where can I go with maths? is an interactive quiz connecting the maths you learn in school to careers, skills and everyday life. It allows you to match yourself to careers that use maths or maths skills that relate to the areas of maths you like and the skills you feel are your strongest. It showcases lots of different careers from scientists, engineers and analysts to designers, carpenters, bakers and special effects artists.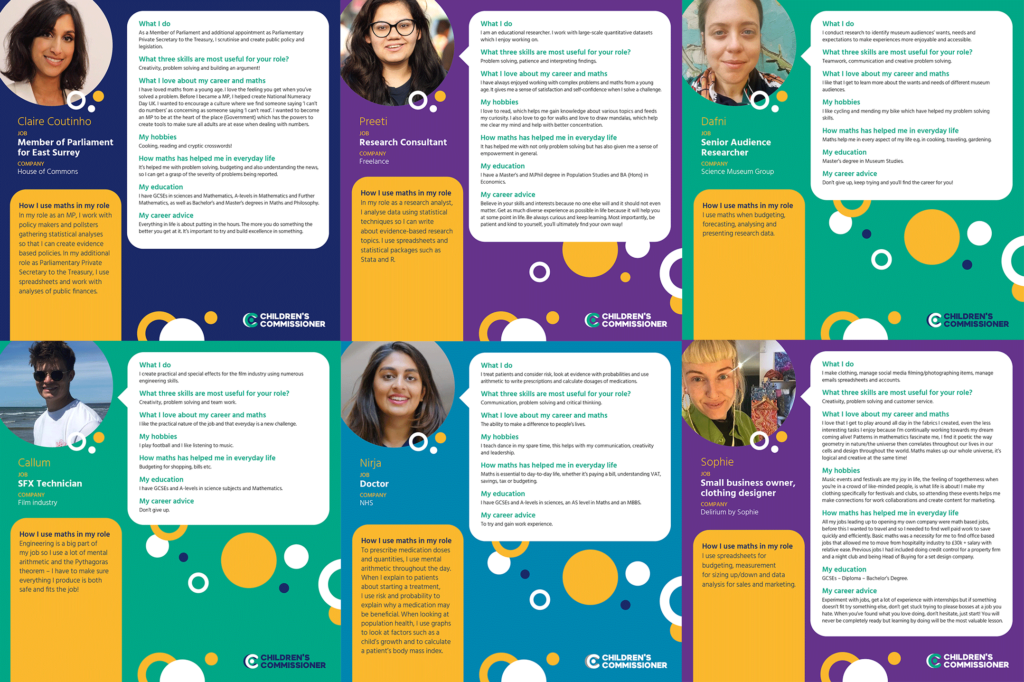 The Big Ask
The Children's Commissioner launched The Big Ask survey so you could tell us about your lives. It was an incredible opportunity to think big about how we make your lives better.
Over half a million of you answered our survey. The Big Answers report shares what you told us in the survey. And what the Children's Commissioner thinks needs to be done to sort these problems out.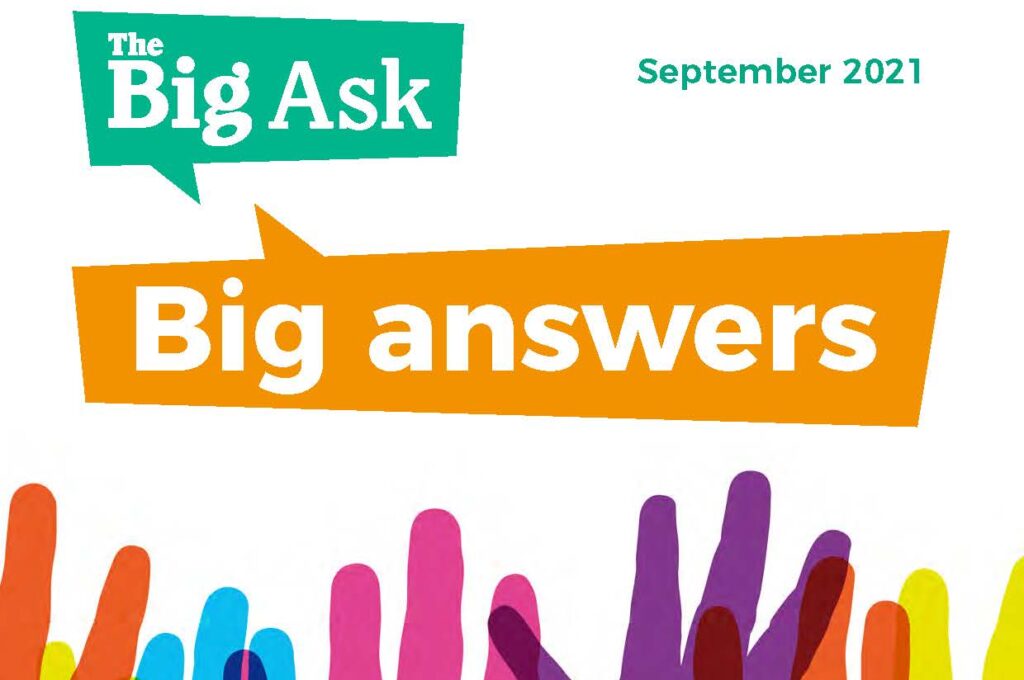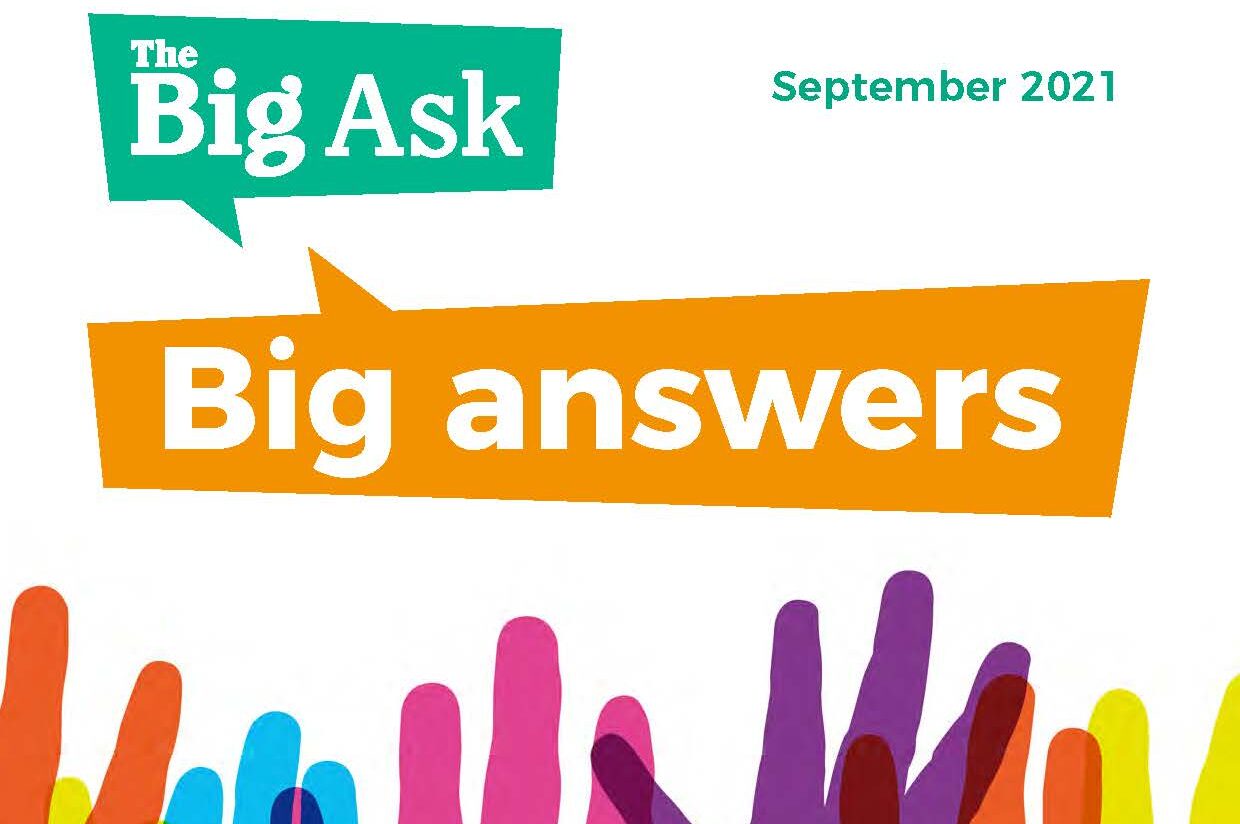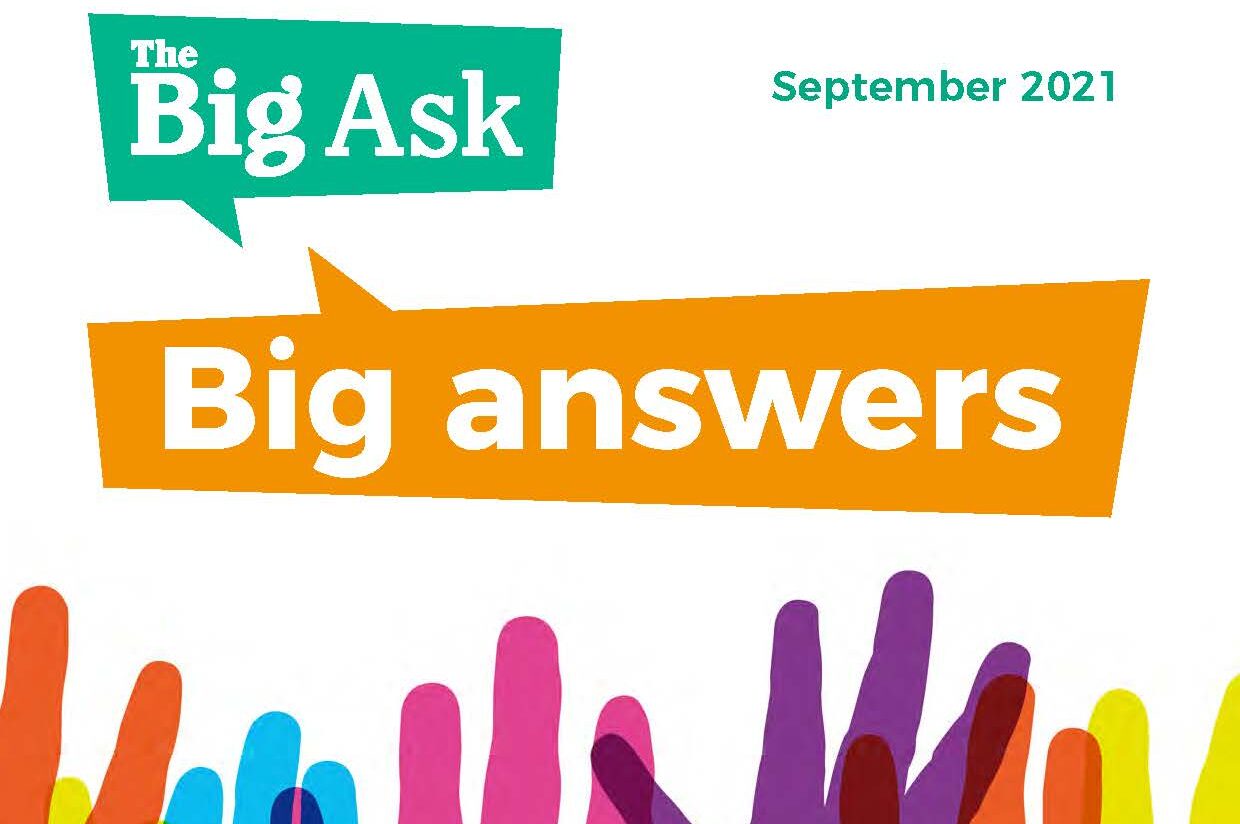 Featured Report
September 20, 2021
The Big Ask: Big Answers
Summary of whole page to be displayed on homepage and on link