On this page there are lots of things to read and do. There are activities based on different aspects of life.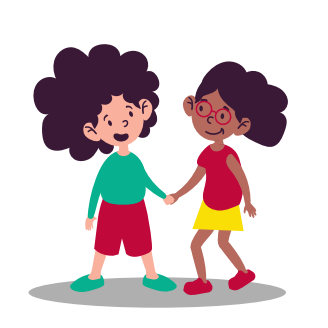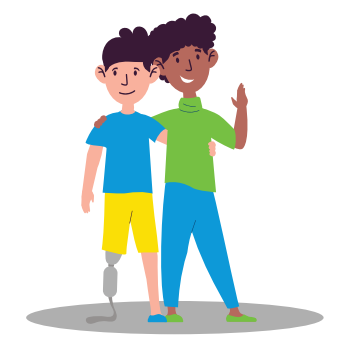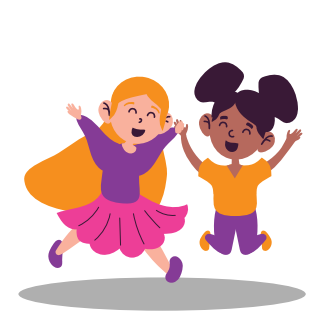 School
Back to school
On the 'Back into School' page there are links to practical support and activities to help return to school. These pages bring together information and resources including activities from BBC Bitesize, an activity pack for moving from primary to secondary school, how to look after mental health and wellbeing, and support for children living in Kinship Care and young carers.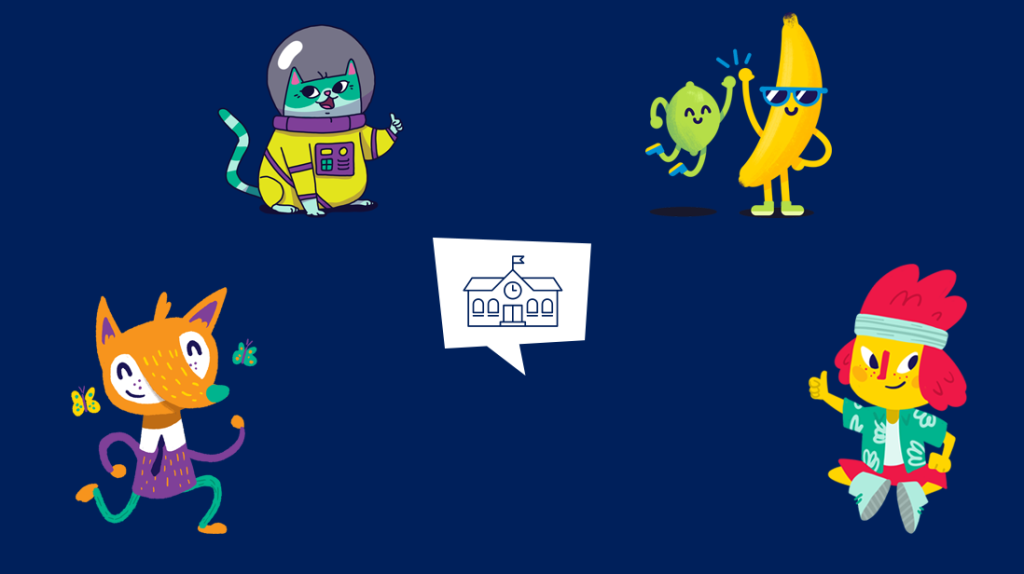 Children's voices podcast
The Children's Commissioner spoke to children about coming back to school after COVID. In this podcast they discuss what it is like being back with restrictions in place and why school is where they should, and want, to be. They also share their future career aspirations.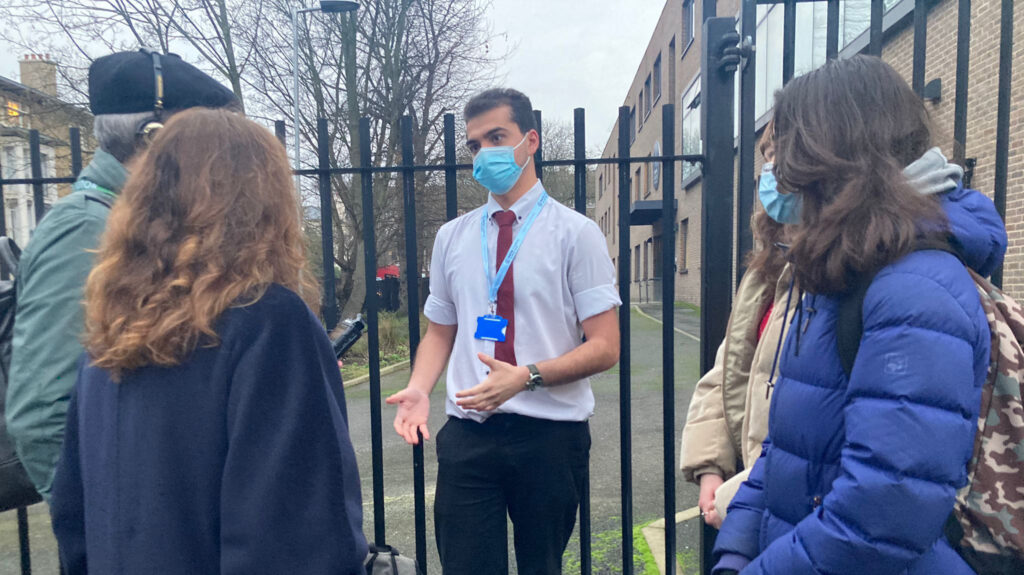 Family
The Big Summer Survey
Children and young people across the country told the Children's Commissioner how they spent their time over the summer holiday through The Big Summer Survey. The page shares what children told us and lots of ideas for things to do, including how to find local youth clubs, ideas for books to read and fun walks to enjoy outside!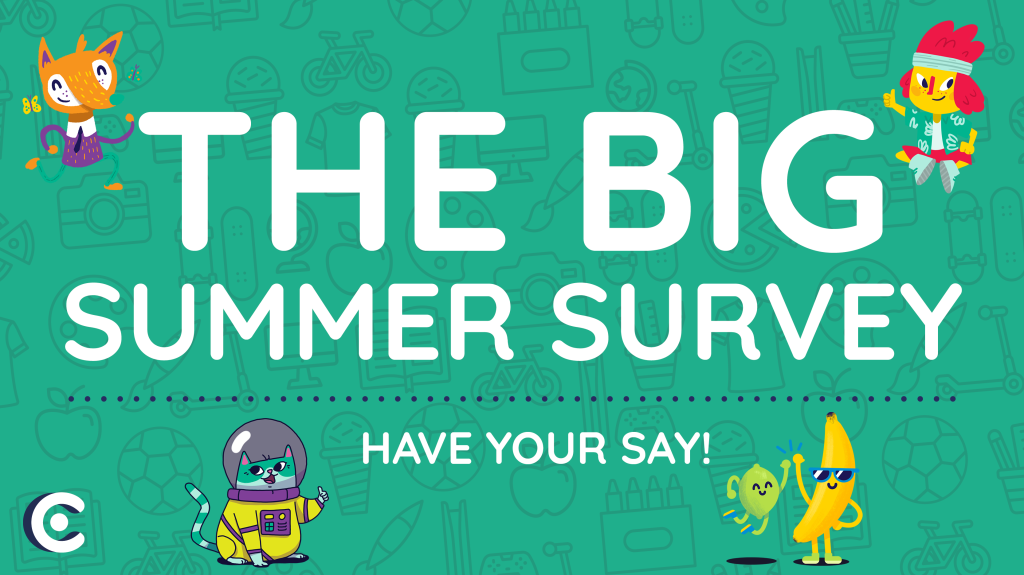 Children's voices podcast
The Children's Commissioner visited Ark Boulton Academy as part of her Family Review. She heard from looked after children and children in temporary housing their thoughts on what is good about family, what issues there might be and how they think Government should be working with families which we shared as a podcast.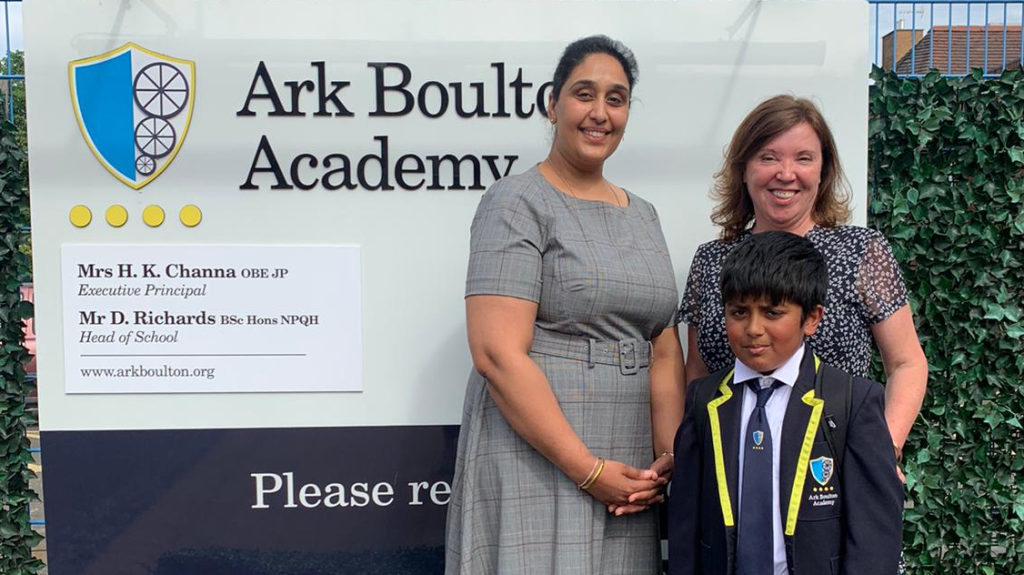 Health
Wellbeing
These short flyers for primary school pupils and secondary school students can help with talking about feelings. They share where to find more support:
There is more advice on mental health support on our Back into School pages and in another post on helplines, support and advice services.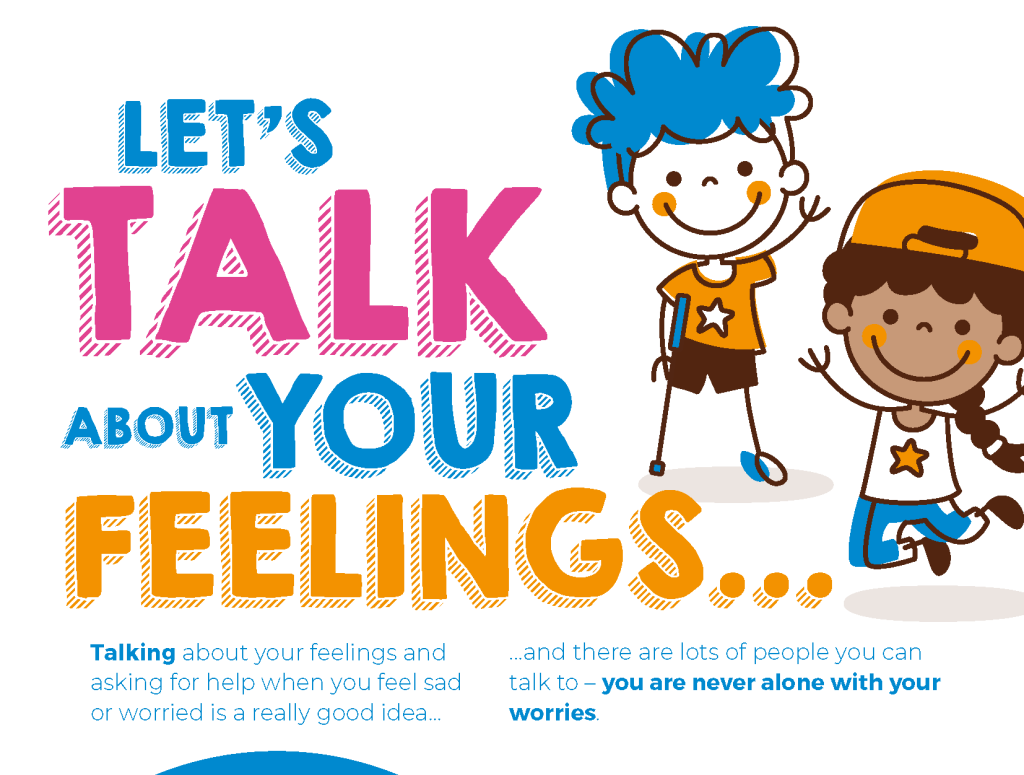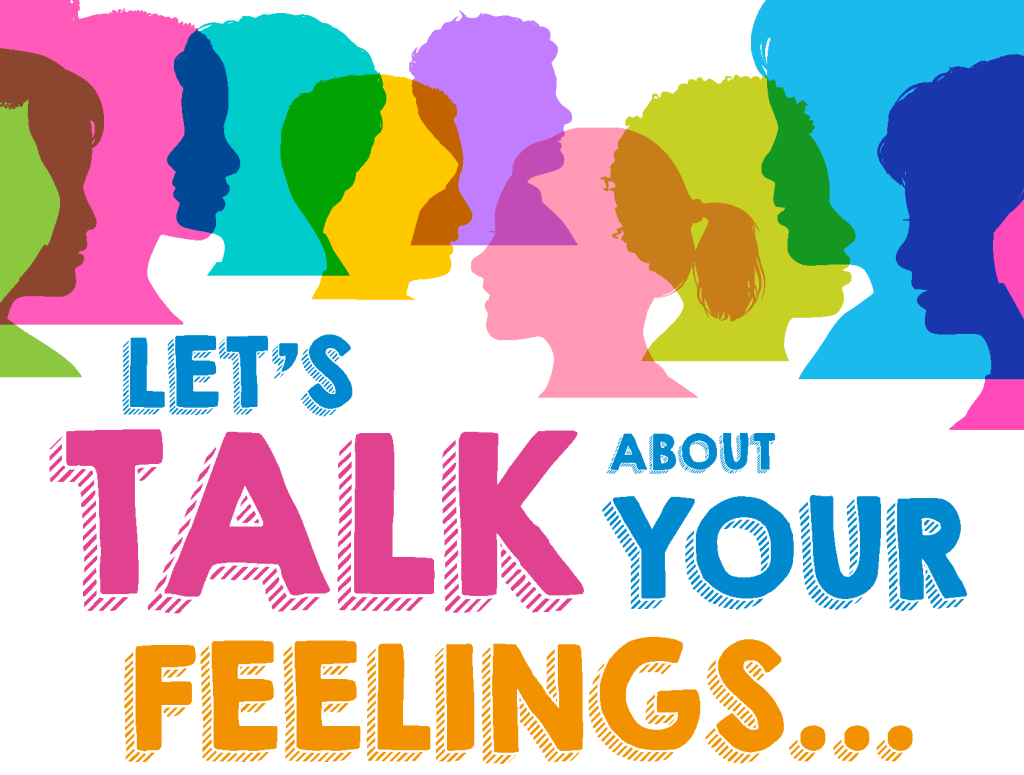 Guest blog: Why I want girls to have equal access to football in school
A guest blog by 17-year-old Olivia Hancock, a lifelong passionate footballer. She is campaigning to end sexism in girl's football and introduce the sport into every UK primary school. Olivia is an FA Ambassador, has a British Citizen Youth Award and has raised thousands for charity.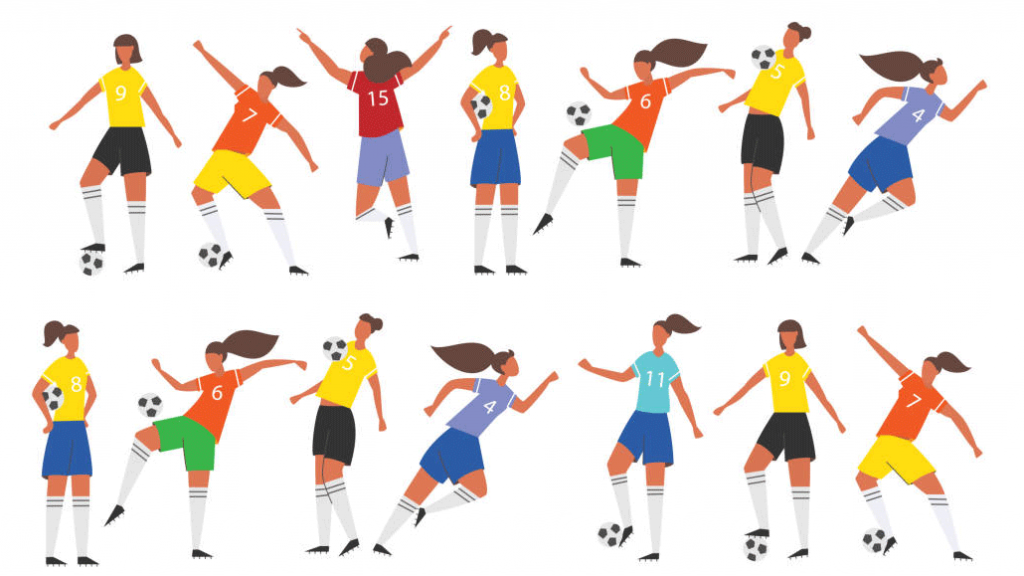 Jobs and skills
Where can I go with maths?
Where can I go with maths? is an interactive quiz connecting maths in school to careers, skills and everyday life. It showcases lots of different careers that use maths or maths skills from scientists, engineers and analysts to designers, carpenters, bakers, fashion designers and special effects artists. The role models share the skills they use as part of their jobs and offer careers advice.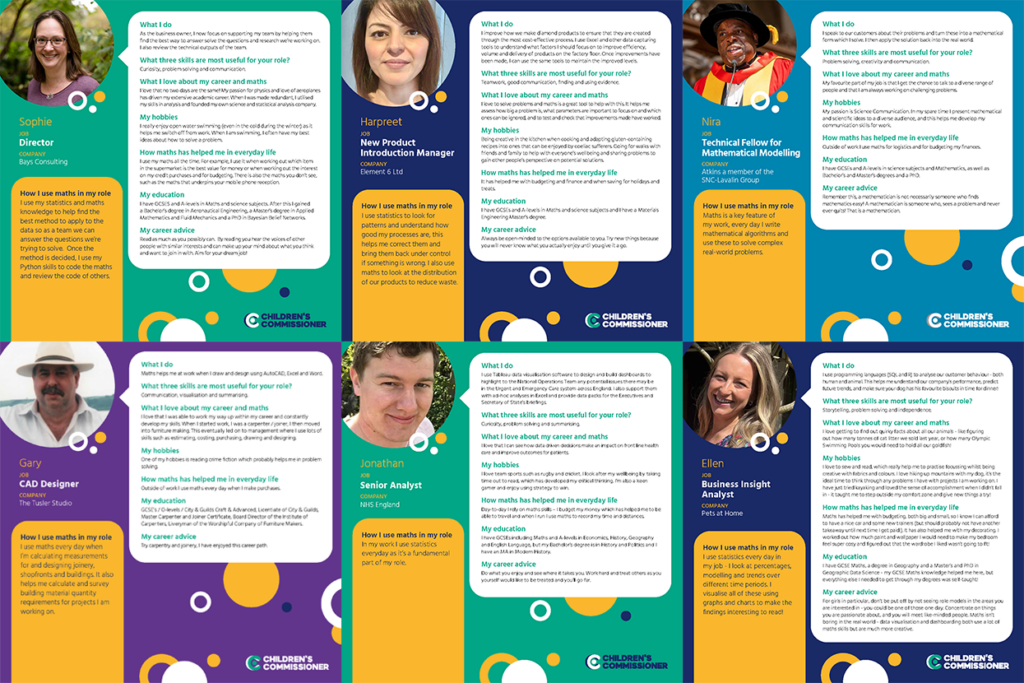 The Big Ask data challenge
The Big Ask Maths Week Challenge is an opportunity to learn about what young people told us about their wellbeing and future priorities, using real data from The Big Ask and drawing on elements of the maths curriculum. There is a spreadsheet challenge, to create a summary table and chart using 1,000 randomly selected observations from The Big Ask, or there is a printable worksheet.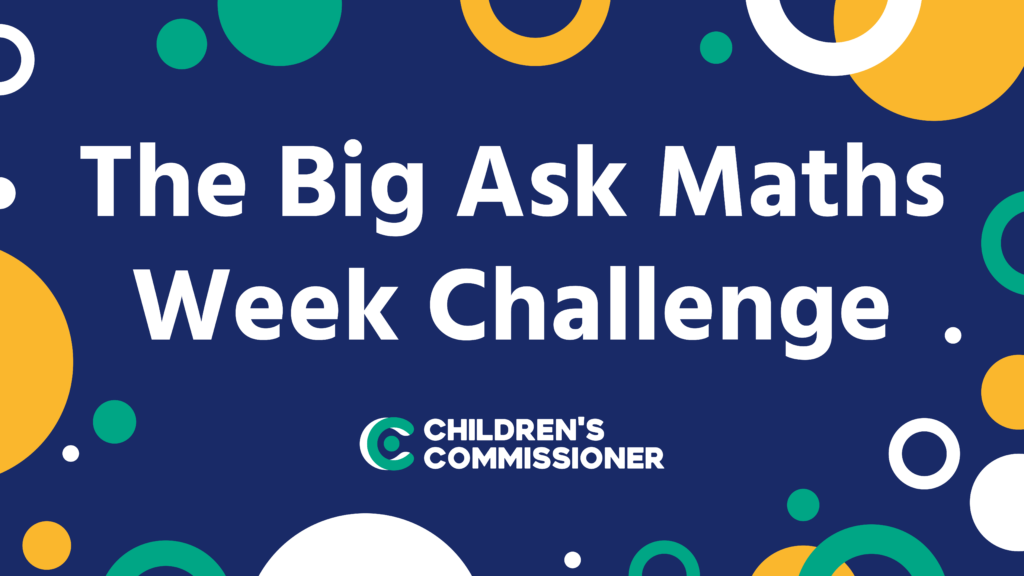 Young people share what they need to support them into their dream careers
Young people on the Learners' Council for the Foundation for Education Development (FED) share their thoughts on the support children and young people need to enter the world of work with the skills and information to match their ambitions.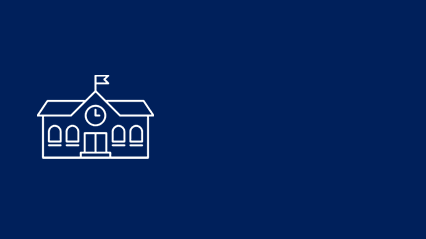 Better world
Children's rights flyers and the UNCRC
Students on the Children's Commissioner's Children's Advisory Board represented us at the 94th pre-session of the United Nations Committee on the Rights of the Child children's meeting. They shared their thoughts and ideas for making children's lives better.
As part of our work on child rights we have created flyers on the right to be heard and the right to no discrimination.
Right to be heard
Children and young people's views and opinions should be respected and taken into consideration in relation to what happens at home, at school, and in the community.
Right to no discrimination
Nobody should be treated differently because of their skin colour, sex or religion, where they live, what they think or look like, if they speak another language, have special educational needs or a disability, are rich or poor or who their family is.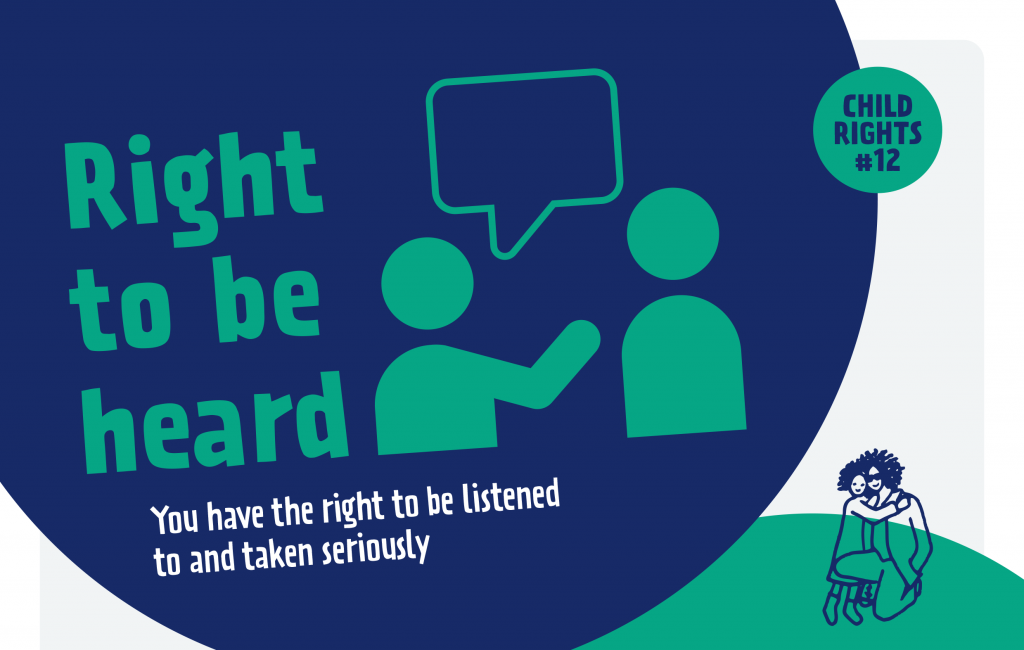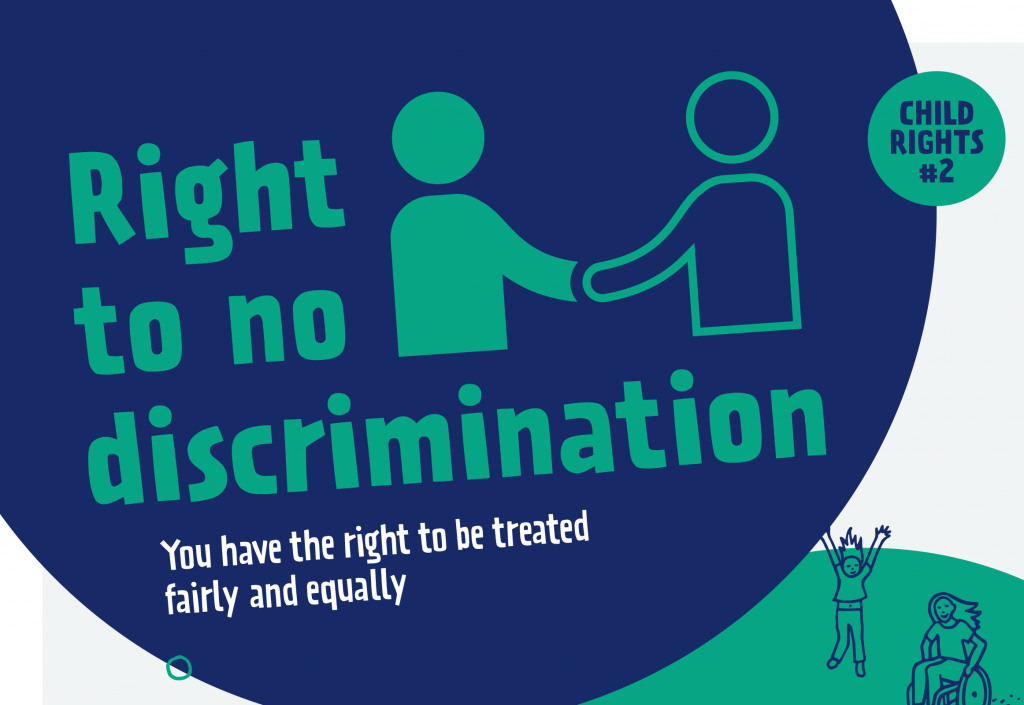 Children's Advisory Board
The voices, opinions and ideas of the children and young people on the Children's Commissioner's Children's Advisory Board have played a central role in shaping our work this year, by advising on projects and running a survey of pupils in their schools. The Board produced a fantastic activity pack to support children across England when moving from primary to secondary school.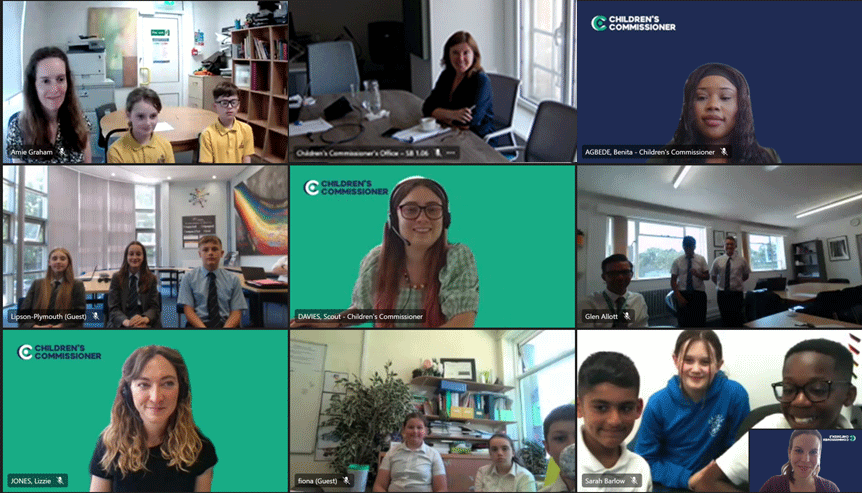 Care Experienced Advisory Board
The Children's Commissioner's Care Experienced Advisory Board continues to shape the work of the office. The Board is particularly interested in the Independent Review of Children's Social Care's recommendation to make 'care experience a protected characteristic', reforms to the education system, support for the transition to living independently and access to mental health services. 
If you are care experienced, the Children's Commissioner wants to make sure your voice steers the debate about adding 'care experience' to the list of protected characteristics in the Equality Act. Have your say here: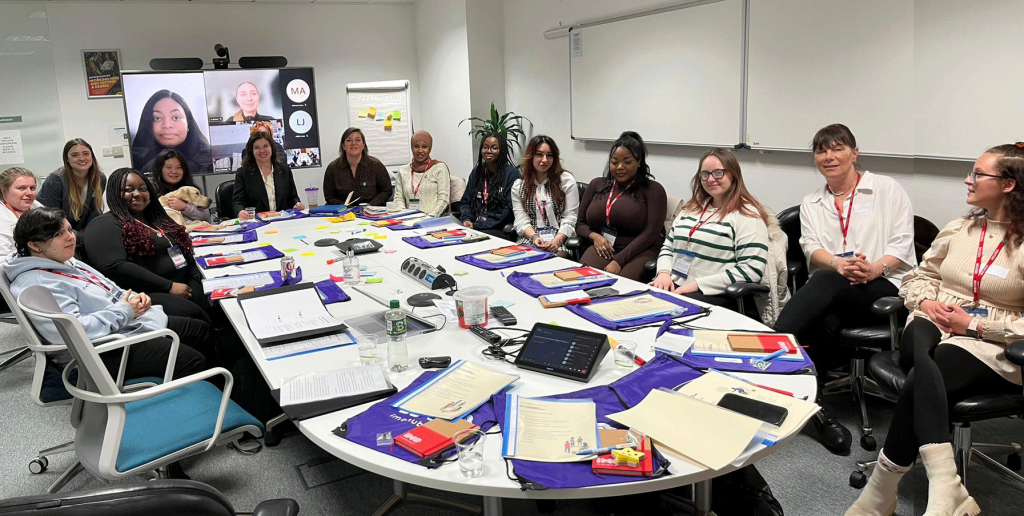 Climate resources
The Children's Commissioner took children's views to COP27 and the previous year we produced a guide to COP26 for children and slides for schools to help young people get involved with events. The Children's Commissioner also teamed up with Generation Earthshot to teach children in Glasgow about the environment and joined a 'teach-the-teacher' lesson where she heard first-hand how passionate children are to reduce climate change, as well as solutions to make this happen.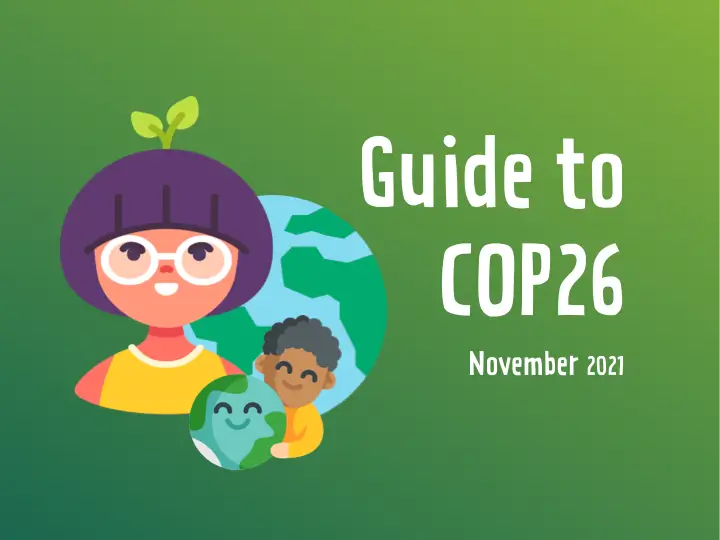 Community
The Children's Commissioner wants all children and young people to feel safe in their communities – both offline and online.
Online harms
The Children's Commissioner was asked by the Government to explore how the online world can be made safer. She delivered a set of recommendations to strengthen the Online Safety Bill based on the views put forward by children in focus groups and workshops and has been speaking to social media and tech organisations to share what they can and should be doing urgently to keep young people safe online. We also worked with children and young people to publish a guide for parents for talking to children about online harms.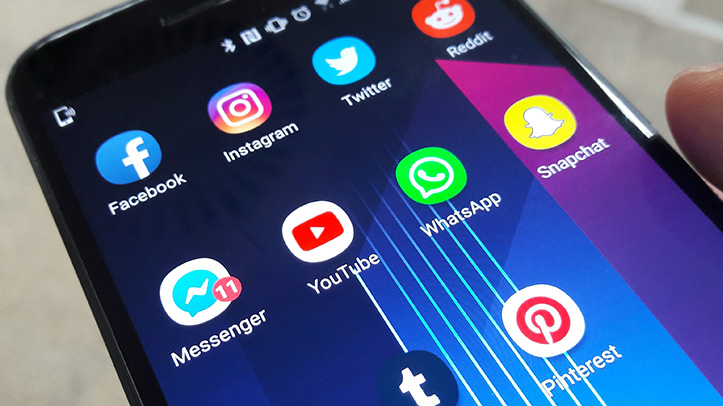 Activities to get involved in your local community over Christmas
We have put together a list of ideas for how to get involved in the local community over the Christmas period: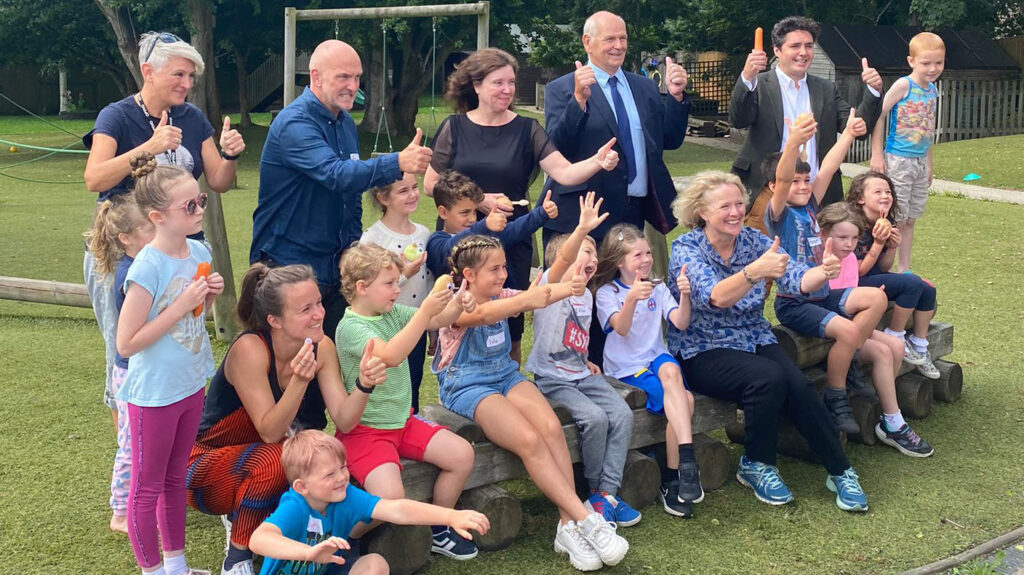 Children's social care
Help at Hand
Help at Hand is the Children's Commissioner's free advice, advocacy and assistance service which can help young people who are in care, leaving care, living away from home or working with children's services. The phone line can be accessed on 0800 528 0731 or via email at: [email protected] or use their online contact us form.
IMO
IMO is our website dedicated to providing a meeting point for teenagers in care and care leavers. It is somewhere to share stories and experiences, give and get advice and find information on careers, training opportunities and competitions. It also has an award-winning podcast series sharing open and honest conversations with care leavers. The IMO Annual Round Up shares all the posts we've published over the past year.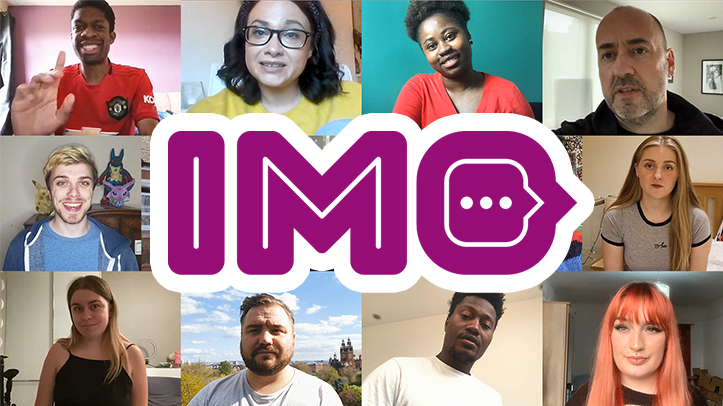 Practical advice for children in care and care leavers
We have shared tips for starting a new job, career planning, applying to and starting university, finding support, grants, funding, discounts and career opportunities related to housing and living, Further and Higher Education, leisure activities, parenting and childcare, jobs and skills and mentoring. We have also run workshops on goal-setting.
We have also shared an experience of the Civil Service Care Leaver Internship Scheme and supportive messages for teenagers in care and care leavers over Christmas, as well as ways for professionals working with children in care and care leavers to provide support across the year.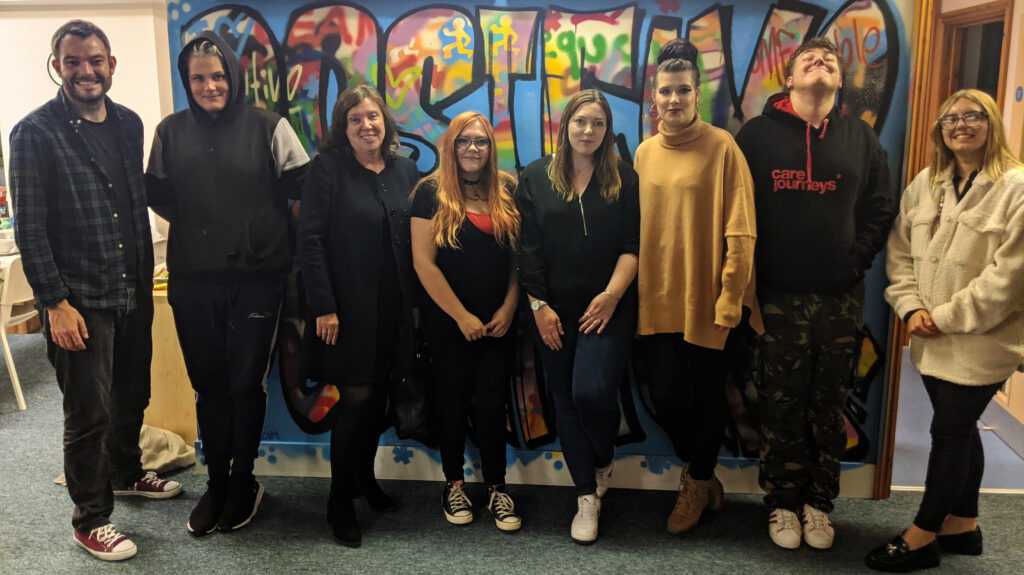 Kinship care
We shared resources for Kinship Care Week that were developed with Kinship Carers Liverpool to help raise awareness about kinship care, including a video where children speak about kinship care to improve people's understanding.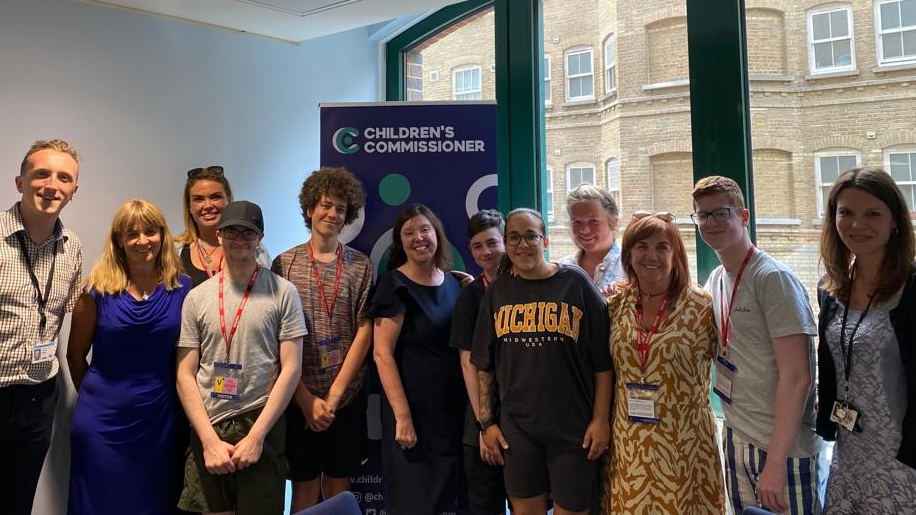 The Big Ask
The Children's Commissioner launched The Big Ask survey to hear about children's lives. It was an incredible opportunity to think big about how we make things better.
Over half a million children and young people answered the survey. Big Answers shares what the survey found and what the Children's Commissioner thinks needs to be done now.