My office recently enjoyed a visit to Jubilee Primary School in London, to talk to a class of brilliant students about the big issues affecting their life and what solutions are needed to make things better. The children were really passionate about the topics discussed, and made a number of fantastic suggestions.
My team began by asking the pupils a few questions, one of which was what they would like to change in school. In response, a number of them suggested:
funding for free food;
equipment;
uniform;
school trips;
bullying;
the support during transition from primary to secondary; and
wellbeing and mental health.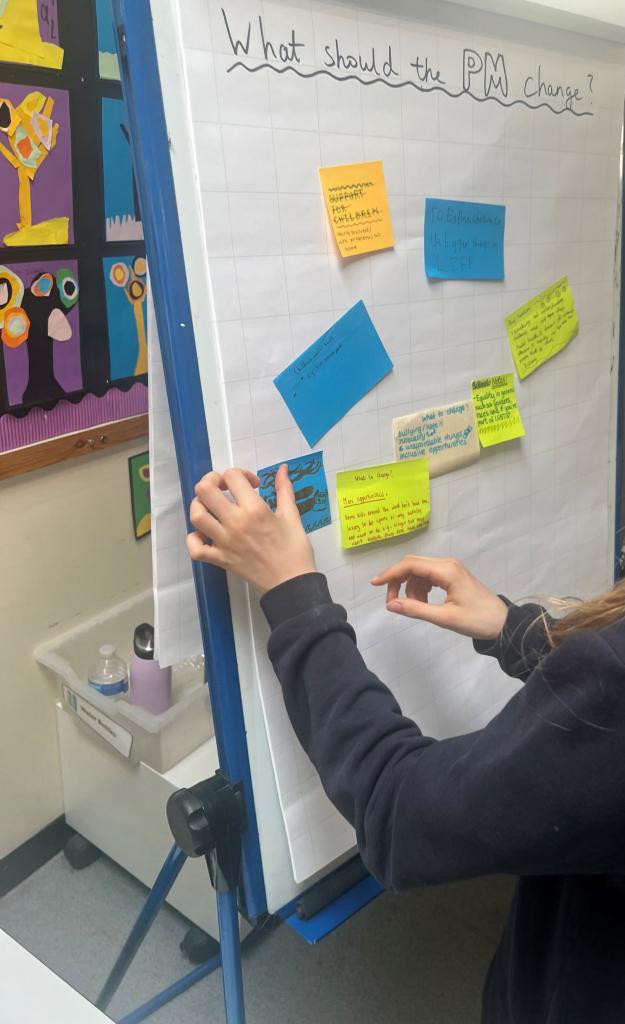 By far, bullying was a factor that the children felt quite strongly about it, which shows how significant it is and the need for it to be addressed. During the discussion, pupils made a number of helpful suggestions for how to prevent bullying, including:
Help children understand bullying by talking about what bullying is and how to stand up to it safely.
Give tips like using humour and saying "stop" directly and confidently.
Talk about what to do if those actions don't work, like walking away.
Tell kids bullying is unacceptable.
Make sure children know how to get help.
Encourage a child to speak to a trusted adult if they are bullied or see others being bullied. The adult can give comfort, support, and advice, even if they can't solve the problem directly.
Encourage children to report bullying if it happens.
Keep the lines of communication open.
Check in with children often: listen to them, know their friends, ask about school, and understand their concerns.
Encourage children to do the things they enjoy such as special activities, interests, and hobbies, which can boost their confidence, help children make friends, and protect them from bullying behaviour.
Role models can be important to help children understand how to treat others with kindness and respect.
My office also asked what they think the Prime Minister should change. They said more help should be given to families with children going through financial difficulties. Equality in general was also raised as an important issue, such as gender and race. The pupils also suggested that more support be given to LGBTQ+, children's views listened to more often, and inclusive opportunities be provided. The children also took part in a few activities and received certificates to thank them for taking part.
As Children's Commissioner, it is my responsibility to amplify the voices of children and young people, which is why visits like this are so important. It was great to talk about the issues in society that affect them and to think about what some of these solutions might be. nd to work towards solutions.. As we move forward it's important for us to continue to listen to children, empowering them to use their voice so we understand what they want and ensure they have the necessary support.